A Restored Landmark
On Charleston's King Street
One of the city's most beloved and captivating historic hotels, Kings Courtyard Inn charms Charleston visitors with its trio of intimate interior courtyards and decorative details, including original gas fireplaces, hardwood floors, and hand-carved plaster moldings, all layered with warm Southern hospitality.
Your Charleston Home Awaits
Top Reasons to Stay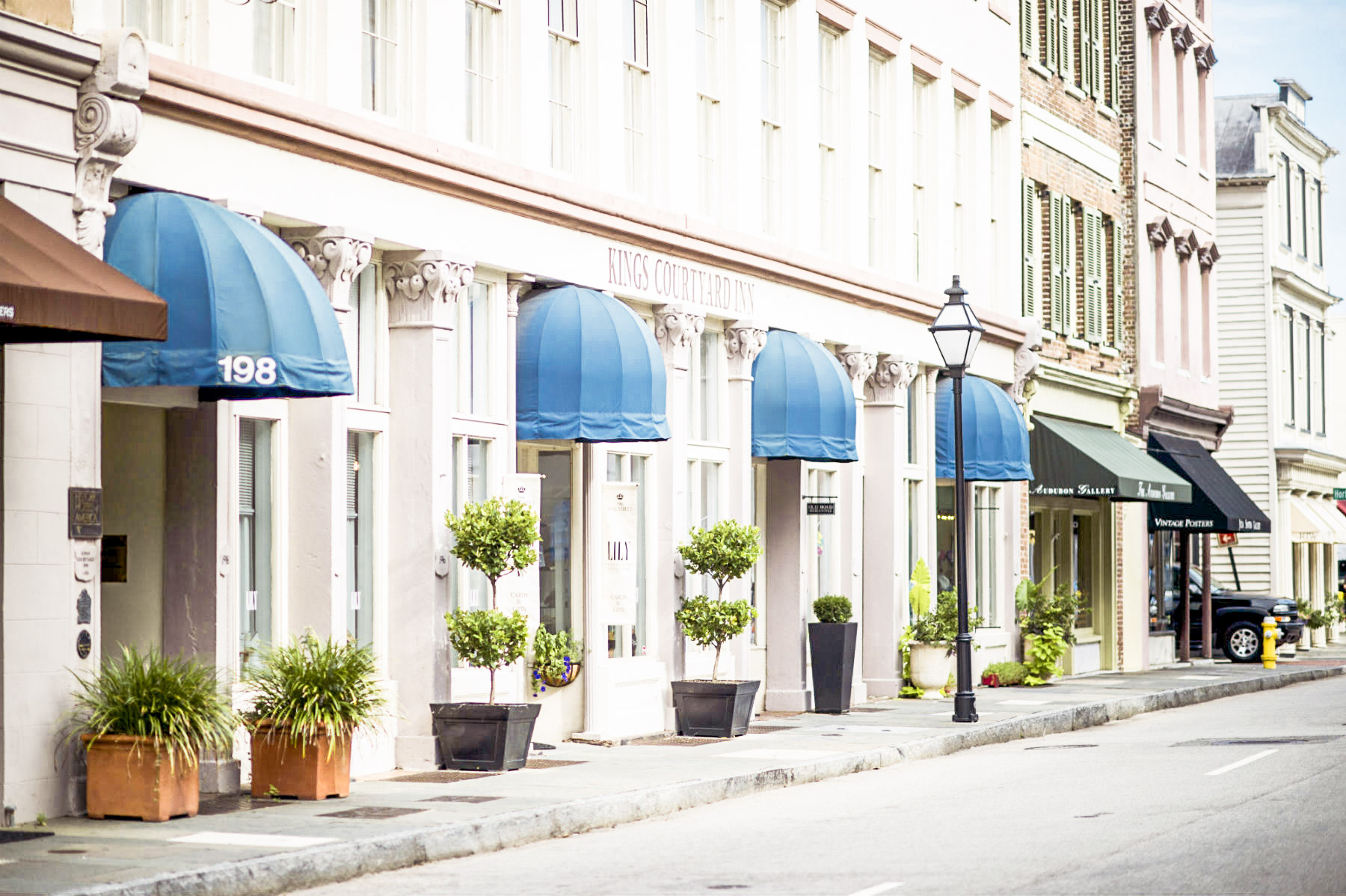 Unmatched Location
The Kings Courtyard Inn occupies one of the oldest buildings on King Street, an iconic thoroughfare that's home to some of Charleston's most stylish shops, boutiques, and restaurants.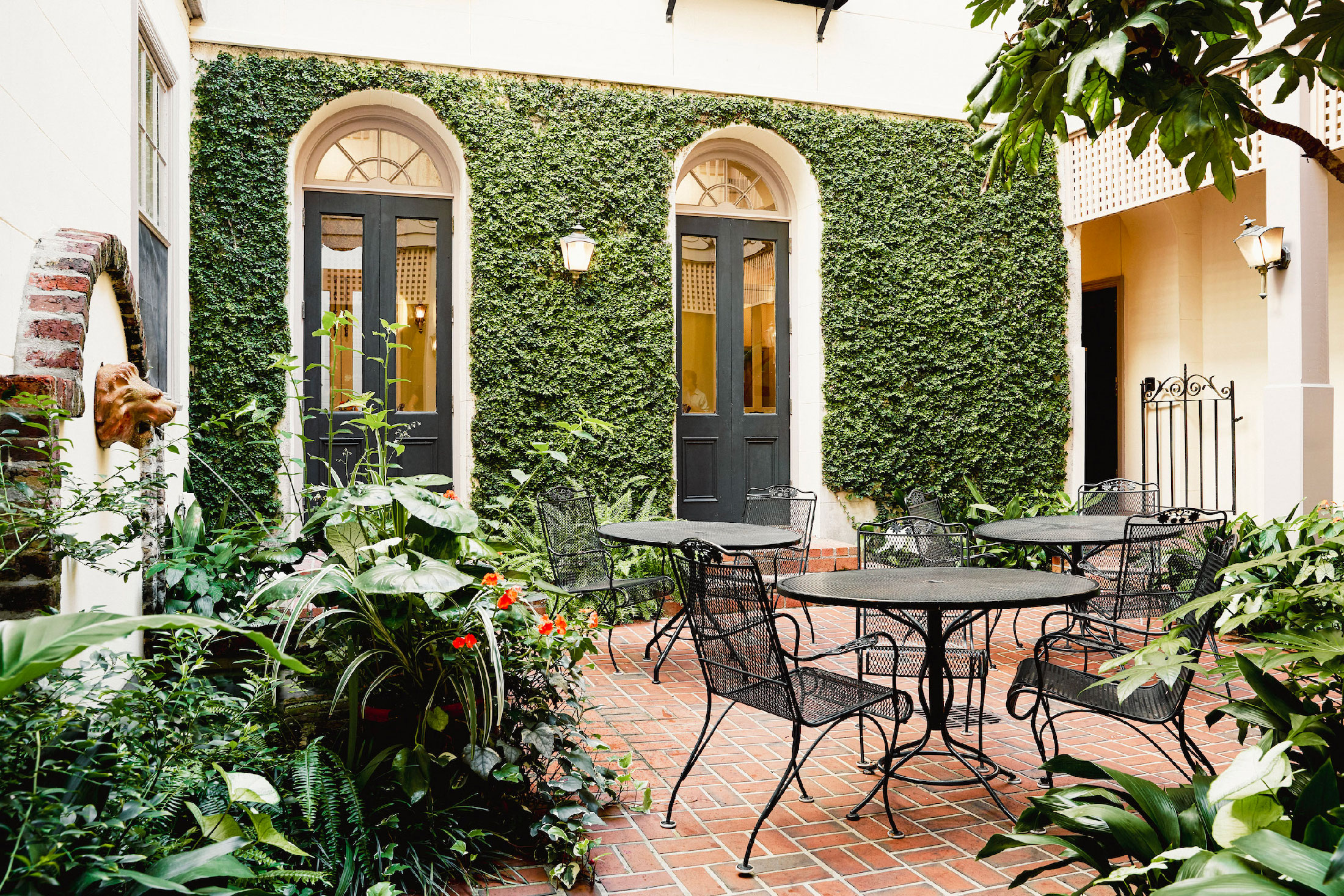 Three Intimate Courtyards
Our charming and intimate interior courtyards prove there's nothing new about "green walls" and "modern gardens." In fact, we've been nurturing these ivy-covered beauties for decades.
Original Architectural Features
Original architectural details, including beautifully restored hardwood floors and gas fireplaces in select rooms, add a sense of history to your stay at Kings Courtyard Inn.
Time-Honored Traditions
Channel your inner Charlestonian with us. At Kings Courtyard Inn, we embrace Charleston's cherished traditions, including sherry in the lobby every evening.
Rooms & Suites
Retreats With Timeless Style
Our 41 guest rooms and suites vary in size, furnishings, and unique architectural details, including some mohogany four-poster rice beds and original gas fieplaces.
Offers & Packages
Make The Most Of Your Stay
Guests can choose from a range of packages designed to fit our guests' interests and budget
Discover Charleston
Unmatched Location
Kings Courtyard Inn is located in the heart of Iconic King Street!
"Charming Inn is Fantastic"

Staying at the Kings Courtyard is a fantastic experience. From the time you walk in the lobby you feel relaxed and welcomed. The rooms are always clean and well furnished. Breakfast is really good and service is great. You can eat in the dining room or have room service. The wine and cheese service in the evening is a great time to visit with other guest of just sit and relax before going to dinner.

wemaddox | Greenville, SC | 2/6/23

"Very, very nice"

The location cannot be beat. It is right on King Street within walking distance to many excellent restaurants. The rooms are comfortable, clean and beautifully furnished. We had a small balcony which looked out on an inner courtyard filled with tropical plants. Breakfast was especially good, served in the courtyard or brought to your room. The muffins were wonderful! The Inn's parking is conveniently located right at the door. We enjoyed the sherry served in the intimate lobby each evening. One afternoon I sat at a table outside in the back and enjoyed the smell of flowers and a gentle breeze. I am allergic to animal dander, dust mites and pollen and did not have any trouble staying here.

Judy W | Morristown, TN | 2/1/23

"First visit…"

We stayed at this lovely inn located in the historic district of downtown Charleston during the holidays. Our room was steps away from wonderful shops and restaurants. City Market a five minute walk. The concierge was exceptional who goes above and beyond to accommodate guests. A daily wine reception is offered as well. Off street parking is a plus. We highly recommend Kings Courtyard Inn and look forward to our next visit.

BTK1127 | Rockport, Massachusetts | 12/6/22

"Location, Location, Location, and More"

Just returned from a three-day stay here. Loved the place. Great location right in the heart of the old city, close to shopping, restaurants, and historic sites. Parking lot adjacent for a reasonable price. Cassie did a great job checking us in and getting us oriented. The property upgraded our room and also treated us to a bottle of champagne in recognition of our anniversary. Breakfast included, selection of pastries, breads, coffee, juice, etc. that you can share with others in the courtyard of have it delivered to your room. I don't see how you can do better. Can't wait to go back.

Brian K | Bradenton, Florida | 9/16/22
GUIDE TO EVENTS IN AND AROUND CHARLESTON
Top Seasonal Events in Charleston